Billie Wintrode
Seven Ideas GUARANTEED to Elevate Your New Year's Eve Party!
With 2021 coming to a close, it's time to sit back and reminisce on all of the wonderful times we've had this year. JUST KIDDING, LET'S GET LIT!
Let's be real, 2021 has been yet another big slap in the face and all of us at Gesture have had enough of the lingering remnants from the dumpster fire year that was 2020. So let's get the good vibes rolling by welcoming 2022 with a proper New Year's celebration.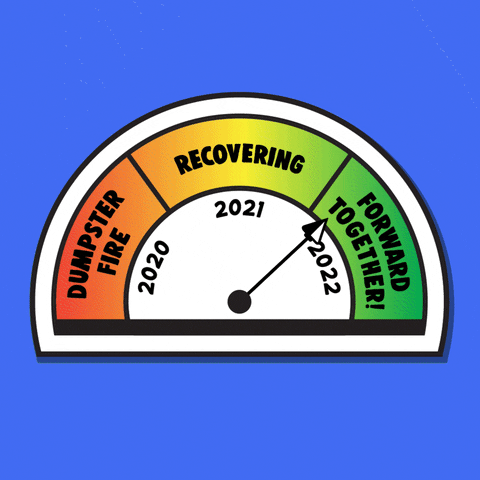 Here are the TOP SEVEN ideas that are GUARANTEED to start your 2022 off with a BANG!
1. Themed Party
Want to spice things up this year? Why not have a themed New Year's Party. Some notable ideas that we personally recommend are a Pajama Party, a Lūʻau, and an all time favorite, a "John Party." This is where everyone comes dressed up as a famous person named John; you could be John Cena, John Wick, John Lennon, even John Quincy Adams!
2. Playlists BABY
This one may seem a little obvious but we cannot tell you the amount of shindigs we've gone to where the mood is ruined by poor music choice. If you're hosting a party, you better have two or three different playlists ready to go. Playlists on playlists on playlists! Get a playlist with classic songs, a playlist for dancing, and a playlist with some chill vibes.
3. Photo Wall
We all know New Year's Eve can be tough to remember sometimes and that's why a photo wall is the perfect way to commemorate all of the hazy memories you'll make! Maybe get some balloons or other decorations to spice up the photo area. Extra points if you provide some props too!
4. Karaoke
Easily one of the best activities when trying to liven up a party. Singing while intoxicated is by far one of the best activities for everyone involved. The singers are usually so drunk they actually feel like they're hitting all the right notes which makes for an entertaining experience all around. Highly recommended!
5. Champagne Bar
Champagne will forever be the "go-to" drink on New Years Eve and because of that its crucial that you get a lot of it and then some! In order to make your life just a smidge easier why not set up a self-service bar or a fully staffed bar (if you're feeling fancy) just for champagne. You know everyone's going to be asking for it anyway, so give the people what they want!
6. Spiked Sweets
A bit self explanatory but oh so delicious! There are tons of online recipes that involve champagne infused sweets. Whether you're looking for cupcakes, cake, truffles, macarons, or even crème brûlée there's plenty of ways to get your champagne fix this New Year's.
7. Sparklers
What's a better way to start off the New Year than with some sparklers? While fireworks are illegal in several states, sparklers are usually a-okay! They're the perfect way to create a little spark at any special occasion. Though you probably shouldn't use them indoors.
All of us at Gesture hope you and your loved ones have a FIRE New Year's Eve this year. If you need any last minute champagne, be sure to download the Gesture App and we'll hook you and your party guests up right! Let's get out there and kick 2022 off with an ABSOLUTE BANGER!!