Glassford Crossfield
How to Make Sure Your Mother Feels Appreciated
The greatest gift a mother can give their child is stability, love and security. A person needs this more than anything else in life to become the successful individual they are meant to be; without the fundamental building blocks provided by our moms we would never have had any chance at becoming who we want to be! This day serves as inspiration every year- it reminds all of us of the incredible women in our life without mothers we wouldn't even exist…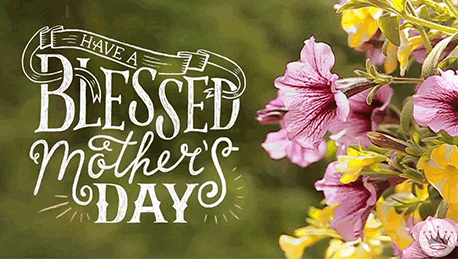 Who can forget the pasta and construction paper art that would light up our mother's faces. As a grown adult those gifts from 3rd grade won't quite cut it, and that's where Gesture comes in. At Gesture we've released some exciting and new products this Mother's Day. Instead of dishing out another macaroni art masterpiece, check out our list of gestures that are perfect for any mother..
So Mom-Point
Every time your mom goes for a sip of her morning coffee, she'll be reminded of her favorite child. Picture your mother starting her morning everyday with a smile when she's reminded of her child's love. A mug is a simple but great gift to get anyone because it is something that can last a lifetime. Don't miss out on this chance to make your mother's day with this simple but classic mom-themed mug!
Mommy Dearest Bouquet
What is a better way to tell your mom you love her than surprising her with a bright and colorful bouquet. It's no secret that women love flowers, it means that much more to them when it's a meaningful moment. Let Gesture provide you with a new heartfelt memory, something she will remember for years to come.
You Da Mom
Better yet have her unwind with Gesture's "You Da Mom" bath or body care sets. Sometimes the greatest form of appreciation is leaving someone the hell alone. Mothers are constantly doing a million things at once, give her an evening to herself as her troubles drift away in her bathtub.
Whole Mother Level
Whatever you do, make sure you cap off your night with a bottle of bubbly from Gesture. Take any Mother's Day to a "Whole Mother Level'' with Gesture's finest bottle of white wine. What's a celebration without some wine? A smooth and light glass of wine is sure to boost her spirits and yours.
Mother of all Candles
At Gesture we have set up the ideal evening for your mother. Picture her relaxing with a mug full of white wine, in a bathtub full of body care products, as she gazes at her beautiful bouquet of flowers. Now to top it all off we've included the "Mother of all Candles."
Take the ambiance to the next level with a breathtaking aroma that fills the air. The only thing that can take this good feeling to the next level is a well scented room. Put your mom in a complete state of euphoria with a candle that will make her night.
Now that's a Mother's Day!!
Your greatest gifting experience awaits you on the Gesture app. Not just for Mother's Day either, for all holidays, graduations, anniversaries or celebrations. At Gesture we pride ourselves on giving you the experience without the hassle.
Download the Gesture app today!