Glassford Crossfield
Spring is here and so is Easter. New beginnings all around! Get your Easter started off right with Gesture.
At Gesture we have all of your Easter gifting needs. We have a wide variety of Easter-themed gifting experiences including flowers, chocolates, and champagne. With just your number or email, you could be well on your way to making someone's Easter that much better.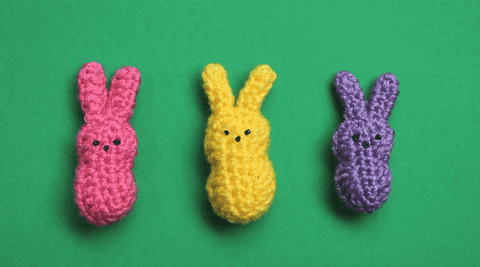 Gesture has all your Easter gifting needs covered, just select our Easter Tile on the Gesture Mobile App and you will see they are in for a treat! From Easter Chocolate to sparkling wine, you are guaranteed to find the perfect gesture for that special someone.
Stuffed with Joy
No one will ever be upset about getting a stuffed animal. Picture the joy on a child's or loved one's face when you surprise them with a classic Easter gift. This bunny is so soft, it will melt their heart! Make someone's day by sending our "Stuffed with Joy" only on the Gesture app.
Spring Flings & Easter Things
Turn your Spring fling into a sure thing! With this sweet white wine you are sure to get your Easter started off right. We all enjoy a big Sunday dinner, even more so on a holiday. Now you get to start or end your festivities with a nice bottle of white wine. Whether it's a romantic Easter evening with your significant other, or a night to celebrate with your family, there is no better way to celebrate than with the bold and smooth taste of our finest bottle.
Tye Dye Bouquet
These flowers are to dye for! Light up a room instantly with this bright eye-catching bouquet. The only thing more appealing than this bouquet's appearance is the breath taking aroma that it comes with. Do yourself a favor and check it out on the Gesture app.
For Peeps Sake
Other than the catchy title, there is plenty to love about this product. The world's favorite treat: chocolate. If you don't have a sweet tooth, you absolutely know someone who does. That first bite is always the most satisfying. Nothing compares to that sweet, soft and decadent taste of rich milk chocolate. You work hard, make that cheat day eggstra special with chocolate from Gesture. If not for you, do it for peeps sake!
Eggceptionally Bubbly
Making it to any holiday, healthy and of sound mind is more than enough reason to celebrate. Celebrate this holiday with a bottle of bubbly. Think of a better way to celebrate, I dare you. The sound of the cork being popped has your worries and troubles simultaneously disappear. Do not miss out on that feeling.
With just a phone number and a few clicks, you and your loved ones can indulge in the gifting experience of a lifetime!