Billie Wintrode
Best V-Day Gift for ANY Aquarius!
It's Zodiac Time!
Welcome back to our Zodiac themed blog series where we offer Gesture recommendations that suit your sign. Let the moon and the stars point you to the perfect gesture for any zodiac!
This week's all about our Aquarius friends. So let's take a look and learn more about these optimistic and romantic lovers.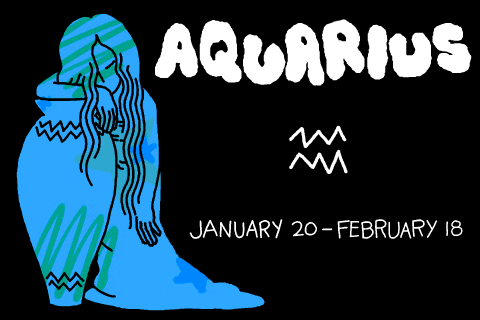 The eleventh Zodiac sign is symbolized by the "Water Bearer" symbol which is meant to represent the bringing of essential nutrients to the Earth. In accordance with this, Aquarians are known to be self-reliant and very clever. However, they're also known for not always fitting into a specific "box" so to speak. These individuals lack distinct characteristics unlike many of the other zodiac signs, sometimes making them hard to distinguish from other Aquarians.
While they are often individualistic they still fall into a creative mindset. They will express themselves in any way they want, no matter how much it makes them stand out. Perhaps the most notable characteristic (according to many astrologists) is their ability to plan for the future.
Aquarians strive for perfection and because of this they are able to identify solutions to problems and analyze situations effectively. While this may sound great, it can lead to their downfall as they're prone to bouts of irritation or depression when their perfect standards aren't met.
At the end of the day, our Aquarius friends do not give a DAYUM what others think and this trait allows them to make friends very easily as they give off an enticing aura. Due to their colorful personalities we couldn't think of a better gift to pair them up with than our "Daammnn Okay" Bouquet! What's more colorful than a beautiful bouquet?! It's the only gift fit for the ultimate perfectionist! Guaranteed to be a lovely addition to their presumably perfect decor!
Check out the Gesture App to grab some bouquets for all your Aquarius friends today!