Ben Labra
15 Ways to Send a Gesture this Valentine's Day
Everyone has an opinion on the first major gifting holiday of the year. Hallmark card holiday or not, it is hard to ignore the impact and influence Valentine's Day has on our culture. Whether your relationship status is single, cuffed, or complicated – here's some reasons to send a Gesture on this impossible-to-avoid holiday this year:
1. Send your mom a bouquet, especially if you haven't called her in over a month.
2. Stunt on your crush by sending yourself mystery flowers and chocolates à la Cher from Clueless.
3. Order a bottle for a Netflix night in without changing out of your pajamas.

#selflove
4. Share the love and have gourmet cupcakes delivered to your office or classroom.
5. Pop open a fancy schmancy bottle of bubbly for a cozy dinner date (we recommend Champagne À L'EST by Out East or Veuve Clicquot, depending on your budget).
6. Gift gourmet chocolates to your long-distance love.
7. Express your everlasting devotion to a loved one with a unique hand-blown glassybaby candle holder, and also contribute to a great cause!
8. Surprise a special someone with Moroccan macaroons to expand their cultural horizons.
9. Attending a Galentine's gathering? Have your booze delivered to announce your arrival.
10. If planning a sexy surprise, order some red roses and get creative with your setup.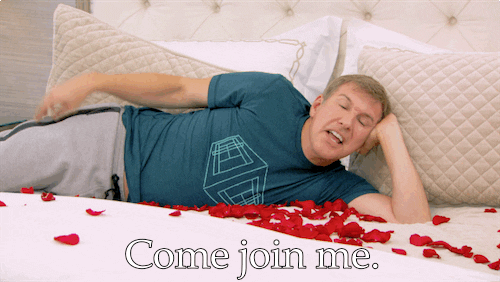 11. Single and thriving? Gift yourself some bubbly and toast to another year of freedom.
12. Single and sulking? Play the rom-com card and enjoy the evening with gourmet chocolates and some red.
13. Depending on how confident you are that your feelings are returned, confess your love with a classic or grand Gesture!
14. Order 2 matching Lamborghini champagnes at a steal: one for you and one for your platonic life partner.

#clinkclink
15. Most importantly, recognize the love that nurtures you throughout the entire year and make someone's Valentine's Day with whichever Gesture suits them best!
However you choose to spend your Valentine's Day, remember that while gifting is a quintessential aspect of this holiday, it is also important to reflect on the love you're putting out into the world and how that energy is being received and reciprocated. The holiday is what you make of it!
For whomever may come to mind this Valentine's Day, gift them a slice of happiness using coupon code VAL5 for $5 off any Gesture! Starting Monday February 10th, you can schedule an order for delivery on the 14th. Don't mess this up!